About us
COMPANY | About us
About Establishment of Company:
Eurasia Bearings Pvt. Ltd. is one of the leading solution providers to the bearing needs of the Country. Our Leadership is Pioneers in the Trade, with experience of over 35 years in the Industry. Our Solutions cater to varied Clients' needs from Railway to Heavy Engineering Industries to Automotive applications; we have been helping different Businesses grow and hence serving different walks of life.
Commitment towards Clients:
Our clients expect & deserve the best. The crux for us is to understand the Business Objective of the clients and then support those objectives by providing best possible bearing solutions. Our Motto is best bearing for the right business solution. This endeavour is carried by the following:
Purpose & Values
We earn the trust, confidence and respect of our clients by undertaking the following principles for ourselves:
Sales will win you acquaintance, after sales service will win you relations with clients.
Always meeting and exceeding clients' expectations.
Commitment to clients should never be compromised.
Teamwork with clients to foster new ideas to help businesses.
Leadership
• Guidance of our leaders help is in articulating the complex business problems into clear business goals and directives to help our clients & customers.
• Their knowledge helps us in making sure that the team is updated on latest technological developments of the bearing industry.
• Also they help us leverage the strength of Partner Brands so as to increase our solutions base. Therefore whatever be the Clients requirements, we are up with an optimum solution.
Professional Team with Distinct Roles & Specified Tasks
Every member of our team is very pivotal to provide best solution to our client. From developing supplier relations to servicing clients, they are masters in their fields.
Knowledge & Flexibility
We are a knowledge driven organization. Constantly upgrading our bearing solutions help us provide the best fit for clients.
Flexibility also help us fostering our relations with clients. This helps us in adjusting to client's requirement and changing business/industry scenario.
Quality assurance of the product – Hand picked Suppliers
• European Quality Bearings engineered for industrial applications.
• Top supplier of special bearings for Textile industry & European leader in production of
cylindrical roller bearings for railway vehicles.
• China's Leading Manufacturer, one of the Top Bearing Manufacturer of the World, providing a range of over 10,000 varieties.
• Japanese Brand synonymous with Quality and Reliability.
• Value for Money Bearings for Price Conscious Customers.
Team
COMPANY | Team
Key note from management:
"The climatic changes currently in domestic and global economies have made significant impact and created new challenges for almost every industry across the globe, this coupled with other things made the Indian manufacturing domain go in red. Driven by our determination, Eurasia sustained these times and with our service ability and confidence, also overcame these economic challenges thereby enhancing client values."
Seeing opportunities for the future:
"Notwithstanding the economic downturn and its recessionary impact on many industries, the new government is expected to announce aggressive economic policies and measures to ease the impact of the downturn. In view of this, Eurasia believes that industrial manufacturing will bounce back, and this, in turn, will provide significant opportunities to us and our stakeholders. We have added Kinex as our supplier. This strategic alliance brings to us dynamic world class technology, leveraging their respective strengths and promising to yield substantial synergies in the future. Our existing spread of suppliers helps to take on any requirement whatsoever. With our excellent processes and vast experience in operating on a diverse scale, we have honed our core competencies in the areas of service."
Mrs.Shalini Shukla
General Manager
shalini@eurasiabrg.com
+91 7838777873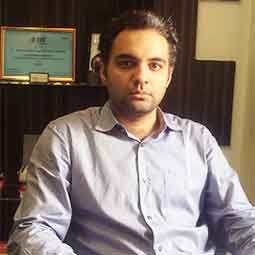 Mr.Karan Badhwar
Director B/s Dev.
karan.eurasia@gmail.com
+91 9899999880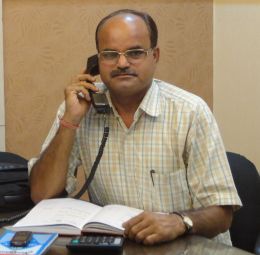 Mr.Kiran Rajpurohit
B/s Dev. Manager
​kiran@eurasiabrg.com
+91 9810748058
Certificates
COMPANY | Certificates
To provide the clients To provide the clients Certified Bearing Solutions, Eurasia has tied up with the Bearing Experts of the world. Our Partner Brands/Suppliers are bearing consultants which pioneer the new technological revolution happening in the industry.
We are authorised dealer of these companies
Testimonials
COMPANY | Testimonials
What Our Distributors say about us!
Dhanesh Rathore, Distributor, Jaipur,Rajasthan
"Practical and feasible thinking of Eurasia has equipped us with best bearing solutions."
Kapil Yadav, Distributor, Ahmedabad,Gujarat
"Eurasia's ability to hold large stocks and give great customer support has made the International Brands of bearings easily available to us in India."
Gagandeep Sharma, Distributor, Faridabad,Haryana
"It's a pleasure to work with Eurasia. Their team is constantly working to provide specific bearing solutions for our customers."
Bhupinder Singh , Distributor, Ludhiana,Punjab
"Eurasia's professionalism and their in depth knowledge in the industry has helped us to serve our customers better."
Mohit Sawhney, Distributor, Alwar,Rajasthan
"Eurasia's customized bearing solutions have helped our cause every time."
Tanveer Singh, Distributor, Pilani,Goa
"It is always a pleasure to work with highly motivated people such as Eurasia."